AGR
Summary
Mobile Software for IOs and responsive web with Django-based backend to manage Agricultural Exploitations complying with the European and Spanish legislation.
My duties included Specification, Architecturing, Team Coordination and backend development.
More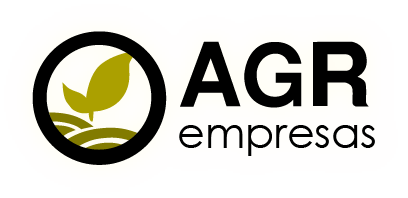 Summary
AGR was one the exploratory projects I developed in Esebe Software as a part of its strategy to change its business model from consulting services to product-oriented. After many attempts to choose a viable project with good market expectations, AGR was the first project project which was seriously chosen to become the company flagship.
The product reached a highly functional demo stage which covered around 60% of the planned functionality until the whole company activity was ceased.
Its main goal was to provide big landlords and agricultural assets managers in Spain with a highly specialized cloud-based agricultural information system.
Studies shown that big land owners and companies, specially in southern Spain, were managing their agricultural exploitations in a rather manual way. They show great interest in a integrated tool that would allow them to centralize their production, workers, assets and legal duties.
This tool should cover aspects like catastral and property management, machinery and production assets, workers and salaries.
Technical overview
The REST backend and view preprocessor was implemented in Django.
There were two frontends, one in native IOS and for Web based in AngularJS 1.4.x. A frontend for Android was planned.
The team was formed by 4 people lead by me. The average age was well below 30.
Tests were developed in pyunit for the Django backend, and the tuple karma/sinon/chai/mocha for the frontend.
We used a full-fledged 3-week sprint Scrum based agile methodology supported by Jira, Jira Agile, Bitbucket and Confluence.
Goals
The system intended to cover the following features:
- Managers should be able to manage the application offline in areas where cell internet connection is limited or not existent.
- The system should allow local managers to input data directly on the field, and organization managers to collect and generate reports from the data collected by local manages
- The system should use official data from SIGPAC (Spanish Agricultural Plot Geographic Information System) and national cadastral database. Land owners should be allowed to automatically import their land information by referencing their plots by their identifying plot numbers.
- The system should allow local managers to control plan plantations and sowings for the different agricultural years.
- The system should allow land owners to automatically generate most necessary technical documentation for achieving subsidies from the Common Agricultural Policy.
Personal experience
This was one of the most fun projects I have ever done.
I enjoyed very much writing the specification as the domain to be reflected was very particular and included solving problems in very different ambits like cartography, biology, legislation and administration.
The team were pretty young and have never gathered before to work in the same project (at last all members). Synergy was good, everyone liked the process and engaged into the working methodology fast. It was extremely satisfactory to notice how in each sprint the team velocity and performance improved noticeably to the point that, from the the first sprint to the latest performance multiplied by a factor of 3.
When the project was abruptly canceled when the company ceased operations in June 2016, it was around 60% finished. The project was healthy and according to good expectations we would be able to release an alpha version in around 3 months.
Images